Testimonials
I'm loving this at home workout plan, especially with not feeling comfortable being in a gym setting right now. I already feel it's effectiveness. 💪🏼 🍑 
I scanned through the guide and it's so easy to understand. I love how organized it is, and I love how it's broken down and explained. You did such an amazing job on this. So happy for you. 💖 
I love the workouts. I have gotten my second Vanna Belt down a size. I'm also down 8 more lbs and lots of muscle tone.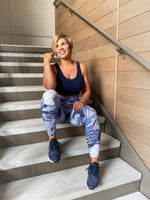 Thank You for Your Support!
I appreciate each and every one of you for riding with me on this journey together. It means so much to me. My goal is to help keep you encouraged to keep training and working hard to build the best version of yourself. Trust the process and the results will come!