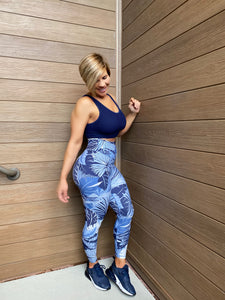 The sequel is here! I received such an overwhelming positive response to my first Glute Guide, that I just had to create 2.0 for you all to continue with those glute gains!

So what's the difference between this one and the first program?

Well as you've seen on my Instagram, I've been upping the level of my own training. And in this Glute Guide 2.0, I've included the same style of training that I've been putting myself through over the past few weeks. I have personally seen it continue to work for me and give me the results that I'm falling in love with more and more every day, and now it's your turn. Join me!

What's included:
4 week training program
gym + home available
glute-based workouts, 3 days per week
upper body workouts, 2 days a week
cardio included
ab routines included
drop sets + proper progression training
video demonstrations of each exercise
photo reference of each exercise
mobile-friendly
download + save it to all your devices
international-friendly, English only
yours to keep forever!
Gym version available.
Home version available.

Home Equipment Needed:

*If bands are sold out on the X Bands website, please DM me! :)

The program will be emailed to you immediately after your purchase. Please use your best email at checkout and double-check the spelling to ensure proper delivery.