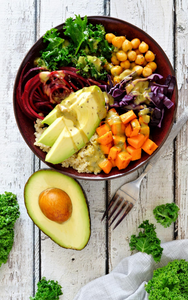 Shed excess body fat and tone your entire body with your nutrition through this meal plan. What you consume and put into your body greatly reflects on the outside. Learn how to structure your daily meals and snacks with quality calories. Create a sustainable, healthy nutritional lifestyle!

What's Included:
2 weeks of meals
7 days per week
macros provided
7 meals/snacks per day
grocery list

mobile-friendly


Please use your best email at checkout and double-check the spelling to ensure proper delivery.

If you have any questions or need assistance with your order, please contact my team at infoshanemaree@gmail.com and they'll be happy to help you!