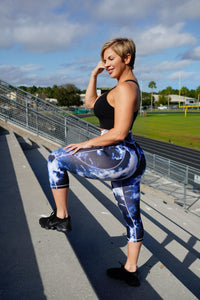 My very first online program is here ladies! This program will help you grow your glutes and really fall in love with your beautiful curves! I have put together four weeks of training for you, gym and home options available, so that you can properly progress with your workouts.

Although this is a glute-focused program, I believe in keeping a well-balanced body so I've included a touch of upper body days, ab routines, and cardio instructions!

What's included:
4 week program
gym + home available
glutes-based, lower body workouts, 3 days per week
upper body workouts, 2 days a week
cardio instructions included
ab routines included
build your glutes properly through the right progressions each week
videos demonstration of each exercise
photo reference of each exercise
mobile-friendly
download and save it to all your devices for easy accessibility
international-friendly
yours to keep forever!
Gym version available.
Home version available.

Home Equipment Needed:
a pair of dumbbells (5-15lbs)
small loop bands (code shane10 for a discount on bands!)
Please use your best email at checkout and double-check the spelling to ensure proper delivery.